Smell analysis - HERACLES Electronic Nose
Thanks to the electronic nose, get objective and reliable measurements in smell testing. Its numerous applications allow you to guarantee the quality and conformity of your products among consumers, to support your R&D for the development of new products and to detect fraud and counterfeiting.
Electronic Nose

HERACLES Neo,
Flash gas chromatography electronic nose

HERACLES Neo is dedicated to the analysis of your products' aroma as well as chemical molecules composing the smell, with AroChemBase option. Thanks to its numerous applications, its high precision and ease of use, control the sensory profile of your products to better satisfy your customers.

Unique benefits of HERACLES Neo electronic nose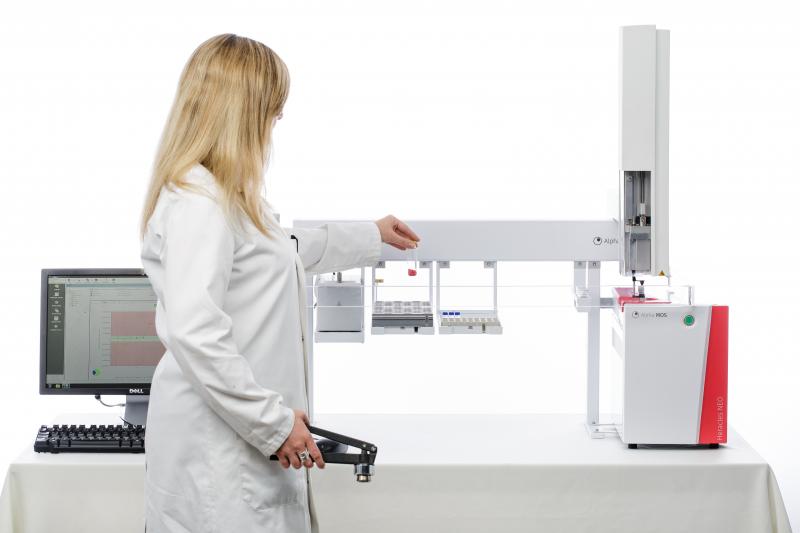 Using an electronic nose instrument for the sensory analysis of smell allows our customers to:
Make sensory evaluation more reliable during food testing within their company
Improve sensory quality of their production and assure its consistency over time
Standardize the aroma quality of products among production sites on a global scale
Control the sensory characteristics of their products
Investigate customers claims linked to smell to decrease financial loss
Significantly decrease production loss thanks to an earlier detection and better reactivity on olfactory defects
Speed up liberating tests on production batches.
 

HERACLES Neo : unsurpassed technical performance

HERACLES Neo uses flash gas chromatography technology and unique technical characteristics, to provide unsurpassed performance in assessing the chemical composition and related sensory attributes:
Evaluation of smell fingerprint: the chromatography data processing software with multivariate statistics is on of the specificities of the electronic nose, that allows to assess an smell globally, as perceived by the sensory panel
    Possibility to identify the chemical compounds composing the smell and quantitative analysis: the interest of a separative technique such as gas chromatography lies in the ability to qualify the chemical molecules involved and to quantify odours compounds.
    Objectivity of the measurement for odour analysis: using an instrument like the electronic nose for analyzing smell guarantees repeatable, reproducible and totally objective results compared with the human perception of odours
    High stability of measurement in the long-term: the electronic nose allows to assure the consistency of sensory quality over time by avoiding any potential drift that could come from the sensory evaluation tool
    High sensitivity of detection of odorous compounds and VOCs: gas chromatography technology with built-in pre-concentration trap allows to reach very low detection thresholds on odorous molecules with HERACLES Neo electronic nose
    Rapidity and high analysis throughput: HERACLES Neo electronic nose, based on flash gas chromatography and coupled with an autosampler, allows to analyze up to 200 samples a day with a constant reliability of measurement.
Thanks to a great ease of sample preparation and a high reliability of smell measurements, HERACLES Neo electronic nose can thus substitute to a sensory panel for some routine tests that can be difficult or that can raise safety issues linked with the presence of compounds such as alcohols, solvents or volatile compounds in plastics.
HERACLES Neo portfolio : a configuration for every need

To fulfill the needs of any application, we offer a large range of configurations: Check, Optimize, Qualify or Expertise:

Request Brochure
AlphaSoft,
Sensory Analysis Software

AlphaSoft software operates all Alpha MOS instruments:
HERACLES electronic nose
ASTREE electronic tongue
IRIS electronic eye.
It allows to monitor instruments settings, define analysis methods and sequences, run analysis and perform data acquisition.


It also achieves the data processing of Alpha MOS instruments measurements, using different models based on the application:
Qualitative models: comparison of several samples on overall odor/taste/visual aspect, samples classification based on a criterion, quality/conformity control, shelf life monitoring
Quantitative models: prediction of measurable parameters such as a concentration or a sensory attribute intensity.

Data processing modules (statistics packages, AroChemBase) can also be used to compute data from other analytical instruments.
AlphaSoft anticipates maintenance needs and avoids losing time on lab activity.
Thanks to this unique software platform, it is possible to combine HERACLES, ASTREE and IRIS results to have an overall point of view of products sensory features.
AROCHEMBASE,
smell analysis module

AroChemBase, a smell analysis module with unique performance

AroChemBase software module is designed to help identify and characterize the chemical molecules detected when analyzing smell with HERACLES Neo electronic nose or any instrument based on gas chromatography technology.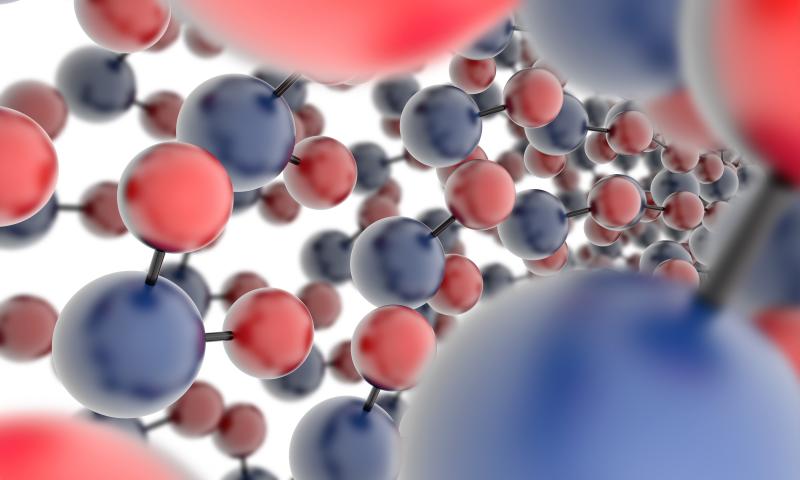 Based on the Kovats index, AroChemBase module delivers a list of possible compounds sorted by relevance index. With information on the sensory attributes related to the chemical compounds and human detection thresholds, samples can be further evaluated on their organoleptics features.
AroChemBase is also a database of chemical compounds with related sensory notes that offers advanced search capabilities for smell analysis, and that can be further enriched with users' measurement data. 
This odour analysis module is a unique tool for odour and aroma evaluation using gas chromatography:
More than 142,000 chemical compounds with name, chemical formula, CAS number, retention indices on several chromatography columns
About 3,890 molecules characterized by 590 sensory attributes
More than 1800 molecules with human odor detection threshold
Applications of AroChemBase odour analysis module

Specifically designed to rapidly define a sensory profile and a chemical and sensory characterization, AroChemBase module is particularly recommended for applications that require more than an odour fingerptint analysis, such as:
Qualification of the aromatic profile of a product and of sensory notes involved
Characterization of the chemical composition of the smell thanks to gas chromatography technology
Sensory benchmarking of competitive products or reference products
Re-formulation of products or retro-engineering to optimize its aroma characteristics
Off-odours investigation: identification of chemical compounds behind a defect producing a bad odour or a customer claim
Identification of molecules responsible for a change of smell during product ageing.
Applications
of the electronic nose for smell analysis

Analysing the smell or aroma of a product is a very common application in industry and a very frequent need in sensory evaluation because the sensory profile and the sensory quality of products are key factors for their success among consumers. Thus, industrials frequently use olfactory analysis, either at the product development stage or at production quality control level. 
Make quality control easier with the electronic nose 

The consumer expects that his favourite products have a constant sensory quality. With objective and reliable measurements, the electronic nose helps to control the sensory profile of products all through the production line:
Sensory conformity tests: aroma control, off-odour detection, odorous contaminant detection
Consumer complaints investigation and identification of odorous defects subjected to a customer claim
Influence of the manufacturing process on food flavoring
Products aroma ageing follow-up, ingredients selection based on their shelf life and the stability of their sensory profile
Food packaging testing: evaluation of the impact of food-contact materials on the organoleptic quality of food.
Smell analysis at the service of new product development

The sensory profile, and products aroma in particular, has a strong influence on consumers' choice and preference. Thanks to its numerous applications, the electronic nose is a precious support tool for designing new products that meet consumers' expectations:
Recipe optimization to reach a target sensory profile
Design of innovative product with a totally unique aroma
Product re-design (retro-engineering) to change or improve its sensory features: new recipe, new aroma, new packaging
Benchmarking of competitive products based on their sensory profile
Change of manufacturing process or ingredients substitution (sugar-free, low carb, etc) and assessment of the impact on product aroma.