Our sensory analysis offer
Options

A wide range of services, tailored to every need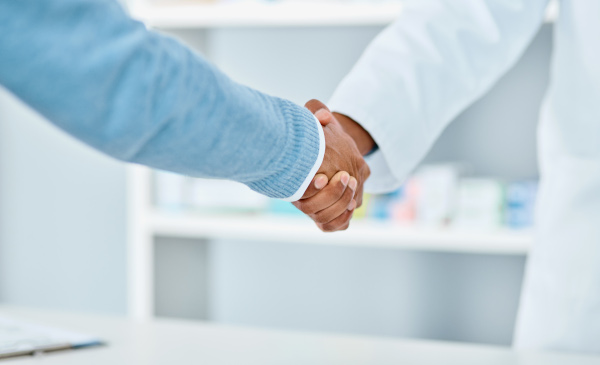 From one-time need to daily use, in Quality Control or Product Development, we customize solutions to meet your objectives of:
costs saving
productivity increase
quality performance
brand image preservation.

Applications

Using our electronic nose, electronic tongue and electronic eye technologies and softwares, we address a wide range of industrial applications:
Recipe improvement
Raw materials quality control
Process optimization
Final product inspection
New product development support.
Reliability, Flexibility, Responsiveness, Expertise

We propose three options, each one being customisable on-demand, to make sure you get the most suitable solution to reach your objectives.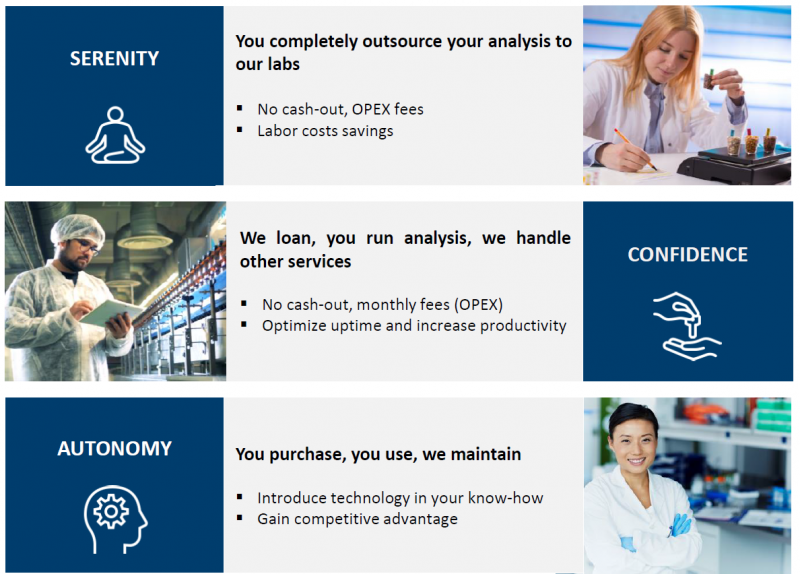 SERENITY:
You completely outsource your analysis to our labs

Benefit from our labs, equipments and expertise

You fully outsource analysis at Alpha MOS labs:
Analysis Request File (ARF) definition and experimental plan
Analysis by Alpha MOS experts
Report delivery
Results presentation
 
Who should choose SERENITY option?

One-time analysis need: product development, benchmarking study,  unusual production issue or consumer claim, etc
Recurring Quality Control analysis needs on an annual basis.
 
Advantages of SERENITY option

No significant investment, pay per use
No need for extra human resources or skills internally
 
CONFIDENCE:
We loan, you run analysis, we handle other services

Trust Alpha MOS for your daily sensory analysis in your facilities

The instrument is placed at customer site with annual consumables procurement and continuous tailor-made support from Alpha MOS (maintenance, application, data processing).
 
Who should choose CONFIDENCE option?

Regular needs in production quality control, with limited lab staff available on-site, need for immediate results / high analysis volume
Site to site quality consistency needs for global companies
New technology validation for R&D departments
 
Advantages of CONFIDENCE option

No initial investment
Limited extra skills required (training included)
Sensory analysis solution available internally 24h/7d
Bespoke support from Alpha MOS
Management of multi-site operations
 
AUTONOMY:
You purchase, you use, we maintain

Increase expertise on your own sensory analysis and products

The instrument is owned by the customer, who additionally benefits from a tailor-made support package from Alpha MOS  (maintenance, application, data processing).
 

Who should choose AUTONOMY option?

Recurrent and long-term R&D projects
Multi-QC application: many different raw materials or end products
 
Advantages of AUTONOMY option

Full autonomy and control on the instrument use, with the added security of Alpha MOS support
Management of multi-site operations