Customer reference
CFTRI

Activity: Food, beverage and packaging testing customers
Context: Propose new methods to evaluate the sensory quality of food and beverage products
Equipment: HERACLES electronic nose and ASTREE electronic tongue with AlphaSoft
Website: https://www.cftri.res.in/
Assuring food quality and safety

The CSIR−Central Food Technological Research Institute (CFTRI) was established in 1950 in Mysore, Karnataka, India. Its mission is to conduct in-depth research and development in the areas of food science and technology. CFTRI gathers food scientists and engineers from different disciplines, working in various R&D departments.
New sensory testing technologies to help improve food quality

In 2022, the Department of Traditional Food and Applied Nutrition at CFTRI, equipped their lab with a HERACLES electronic nose and an ASTREE electronic tongue from Alpha MOS.
CFTRI has already been an Alpha MOS user for the past two decades and now upgraded with the advanced E-Nose and E-Tongue for sensory evaluation of new food formulations, food testing and quality evaluation of samples from food industries.
Dr. Y. Sudheer Kumar, PhD., Principal Scientist, comments: "With these advanced technologies, we will be able to improve the sensory testing of food, beverage and packaging products, and thus contribute to an enhanced food quality and safety."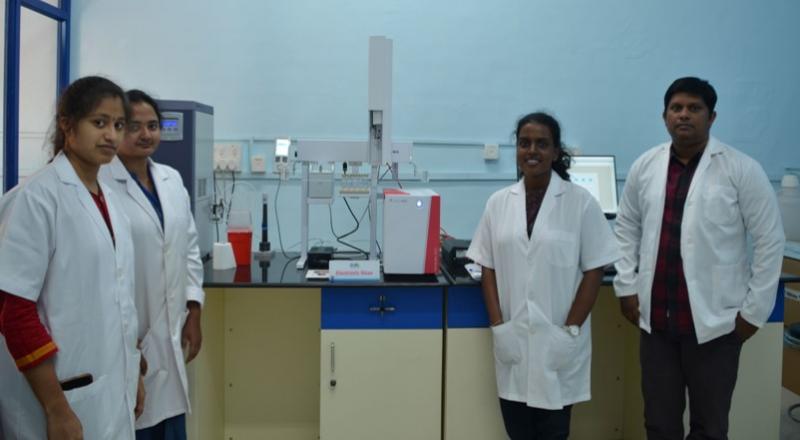 "The electronic nose and electronic tongue will help us for developing new food formulations with desirable sensory quality."
Dr. Y. Sudheer Kumar, PhD., Principal Scientist,
CSIR-CFTRI laboratory and team