6th International Flavor and Fragrance Summit 2018, May 17-18, 2018
Sensory metrology solutions
26/06/2018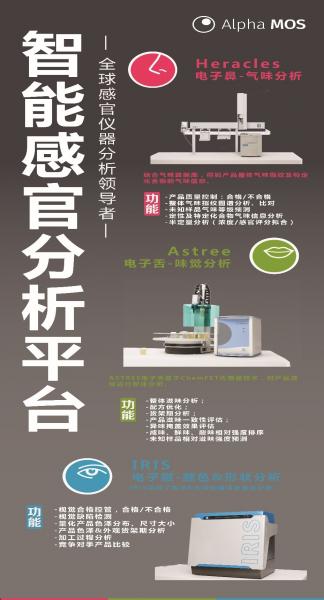 Flavor & Fragance Market
From 2015 to 2016, the global flavor & fragrance (F&F) industry was estimated to have grown 4.8%. The major factors are increasing disposable income in the middle class, changing consumer preferences, and growing consumer awareness for products that contain natural ingredients.
The Asia Pacific region is expected to become the largest market for F&F products in the coming years, it is also expected to see above average growth over the forecast period due to stable economic conditions, increased urbanization, changing lifestyles, and a rise in per capita income.
Alpha MOS, expert in sensory metrology solutions

Against this background, as an expert in sensory metrology solutions, Alpha MOS participated in this summit to familiarize with the global regulatory environment for F&F products, and market conditions in China and around the world.
During the summit, Eliza CHEN, General Manager of Alpha MOS Asia, attended to a panel discussion to talk about how to improve competitiveness by enhancing strategic cooperation across the entire industry. Eliza shared several interesting points with panelists from Nestle and Givaudan.
During Tea break, many delegates show high interest of our instruments, Eliza and our two technicians, introduce how our instruments work and their wide range applications.
You are interested in discovering new sensory solutions for your QC and Research & Development?
Contact us NOW!