About
Alpha MOS Company
Specialized in electronic systems for sensory analysis, Alpha MOS company positions as the world leader in the design and development of instruments dedicated to the measurement of odour, taste and visual aspect (color and shape).
To answer the needs of the major industries, Alpha MOS offers reliable and fast solutions that can control the sensory quality of their products and secure their manufacturing processes.
First company to market electronic noses, Alpha MOS has always made strong investments in R&D to develop innovative products that would meet the needs not fulfilled that far. Several developments about systems and methods for measuring odors and liquids, for quantifying odor intensity or for processing data are patented. Currently, a major part of our research studies concern the integration of a new generation of gas micro-sensors, which will allow to broaden our scope of intervention to general use applications.
Headquartered in France, Alpha MOS has 2 subsidiaries (USA & China) and a network of more than 30 distributors worldwide.
Alpha MOS is publicly traded on Paris stock exchange.

Key figures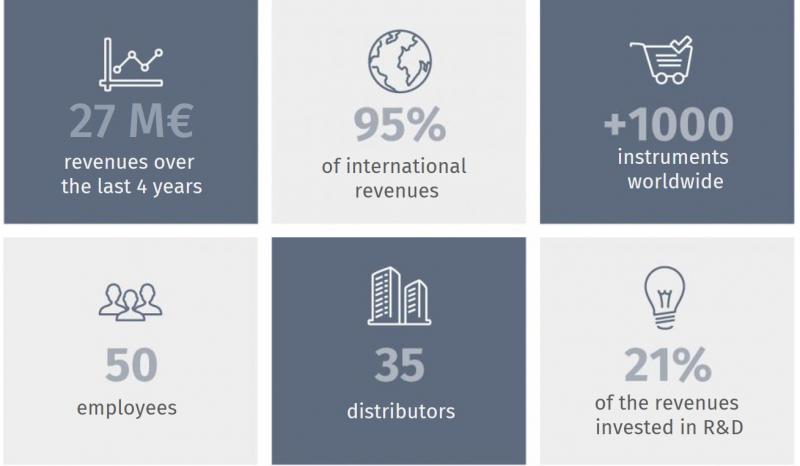 Alpha MOS in France

Since its creation end of 1992, Alpha MOS is located in Toulouse, France. They host the Research & Development team, Purchasing and Logistics, Accounting, Marketing and Sales representatives as well as a Technical Support staff and a fully equipped laboratory in which our experts can run testing analysis and provide on-demand sensory analysis services.
Alpha MOS in the United States

The company has owned a subsidiary in the United States for more than 15 years. The offices are located in Hanover, MD. The Sales and Technical Support teams dedicated to this geographical area and the laboratory operated by several sensory analysis and scientific experts can provide a reactive answer and support to the North American market.
Alpha MOS in China

The Chinese subsidiary of Alpha MOS is located in Shanghai and gathers Sales and Technical Support teams and a laboratory. The team is able to provide support to the Asian region and works closely with local distributors.